Home Chefs Australian Goat
Goat is consumed worldwide, and is growing in popularity by leaps and bounds here in the US. Goat meat is an authentic staple in Asia, Latin America, the Mediterranean, the Caribbean and the Middle East. Goat's profile as a sustainable and lean meat choice is no doubt contributing to the interest, too.
Brands: Aussie Beef, Aussie Lamb, Aussie Goat
Where to buy: Costco, Target, Safeway, Giant, Stop & Shop, Whole Foods
Where to eat: Modern Market, Chipotle, Gibson's Resturant Group, Edge Steak & Bar, Mac's On Main steakhouse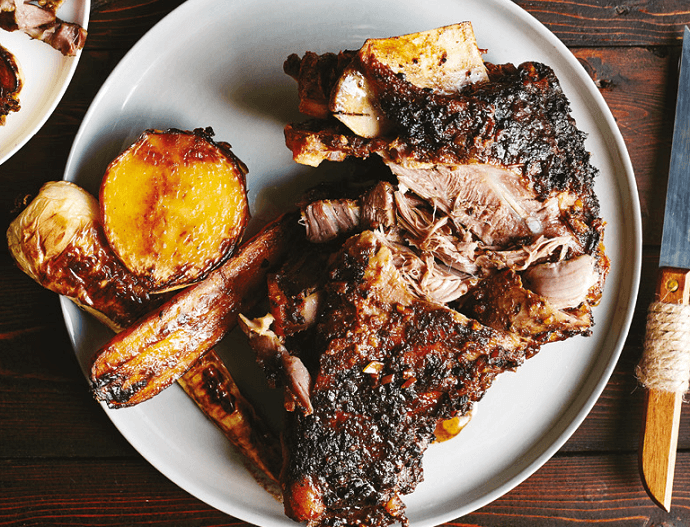 Cooking with Goatmeat
Goatmeat may sound exotic, but it can be prepared much like lamb. As it's very lean and low in fat, goatmeat is particularly well suited to slow cooking methods such as braising and stewing, and flavorful, spicy dishes. The cuts are very similar to lamb — leg and leg cuts, sirloin, loin, rack, shoulder and diced goatmeat may be available.
Although goatmeat is the most widely consumed meat in the world, in the US or Canada you'll need to find a supermarket or specialty retailer that carries it. Ethnic stores or specialist butchers may either have it on hand or be willing to order some for you.
Ready to start cooking?
Whether you're a long-time fan or trying it for the first time, we have delicious goatmeat recipes for you!
See More Recipes