Raising animals with care starts with the land Sustainability
For Aussie beef, lamb and goat producers, care for animals and the environment are at the core of what we do. Because so much of our livestock are raised on pasture and natural grasslands, care for the land is critical to our success around the globe. And that care extends from the paddock all the way to the plate, in how generations of family farmers seek to continuously lessen our impacts on the planet at every stage of the process.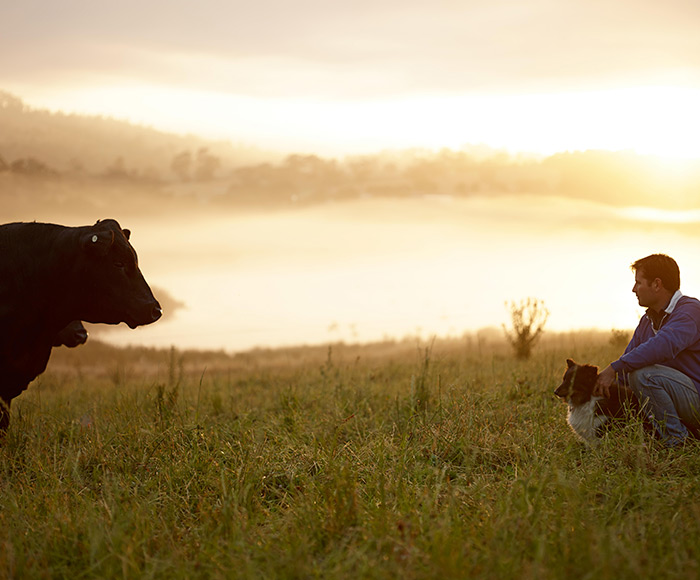 Sustainability
Australia is one of the only countries in the world to conduct a full-scale Life Cycle Analysis of the environmental impact of beef & lamb production from the farm to delivery in the US.
In doing so, we learned that:
Transport <5% of greenhouse gas emissions, water and land impacts, confirming food miles (or "locally produced") is not a suitable indicator of environmental impact.
In a separate study over the last 30 years, we learned that Aussie ranchers have:
Reduced their water use by over 65%
Reduced their animals' greenhouse gas emissions intensity by 14%
Australian beef industry sets a bold new standard for sustainability
Amid the debate about the environmental impact of beef production, Australia is taking action - with the Aussie red meat industry recently announcing plans to become carbon neutral by 2030.
click to watch video Aussie cattle producers commit to become carbon neutral by 2030
click to watch video US Chef's Tour